Showing commands by
BlueCommander
BlueCommander's

experience level:

44
Badges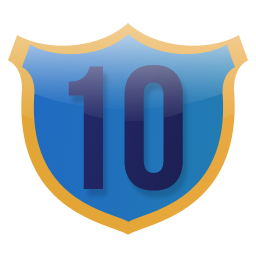 10 XP
20 XP
NOTE: This command has support for versions 1.10,1.11 and 1.12 as my commands always do but only one command can go on here so I put the 1.12 version. For the 1.10 and 1.11 versions check the video description. Anyway hey everyone! I hope you are doing well, today I made bedwars items and generators. Once installed you get 9 spawn eggs. You get an emerald generator (These drop emeralds every minute), an island generator (These drop iron every second and gold every 5) and the other spawn eggs are villagers for each catagory (Melee,Utility etc.) that trade every single item on Hypixel Bedwars with the same amount of resources needed on there.In other words it is the exact same as Hypixel Bedwars minus the bed system. Watch the video for the item showcases and more info. See you all next time, byeeeeee!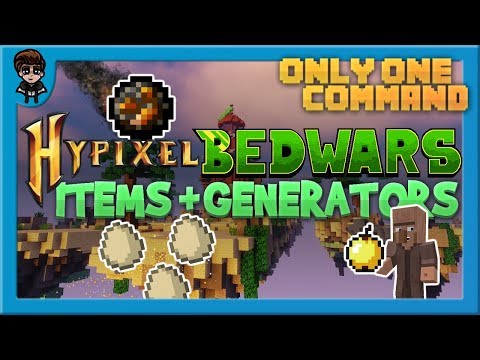 Hey everyone! technically this isn't actually a One Command but I just wanted to let you all know that I just started a giveaway to get a Boss Battle of yourself and you can tell me what to make the abilities, how it spawns, what it drops etc ( Basically anything you want ). To enter check the video description of the link is here: https://gleam.io/uZ4WR/win-a-boss-battle-one-command-of-yourself . Good luck to all that enter (Ends march 1st)! If you are someone who normally doesn't bother joining giveaways bare in mind that I am quite small so your chances of winning are large! Anyway see you all next time, Byeeee!
NOTE:I make my commands for 1.10,1.11 and 1.12 so if you don't want the 1.12 command that I have added on here then check the video description and you can get those versions of the command. Anyway Today I created Laser Beams in One Command! Watch the video for details but this command was very complex and I am very close to saying is Bug Proof after the amount of work I have done to optimizing it. See you all next time! ~Blue :)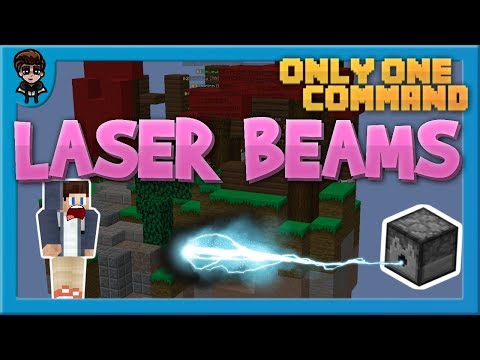 Hey everyone! It is Blue and I am back with another one command. I am trying to get to 250 subscribers by the end of the year so please consider subing if you enjoy my command. Note this command is for 1.10-1.12 as they always are as well as any future versions. NOTE: THIS IS A TWO COMMAND INSTALL FOR THE SECOND COMMAND OR THE 1.10 OR 1.11 VERSION SEE THE DESCRIPTION OF THE VIDEO OR GO TO MY WEBSITE HERE: (https://bluecommand.weebly.com/advanced-uhc.html). Watch the video for all the details and see you all next time, byeeee :)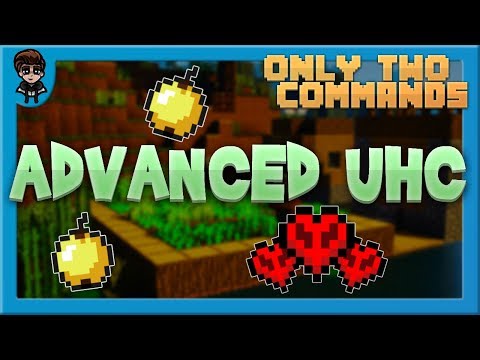 Hey Guys! Blue commander here. Today I made a new ore, jade. NOTE: If you want to get the command for 1.10 or 1.11 instead of 1.12 go to the videos description and all three are there but the command on this is the 1.12 version. In this command it adds jade ore, armour and tools which all have special ability's. Watch the video for more info and details, I hope you enjoy :)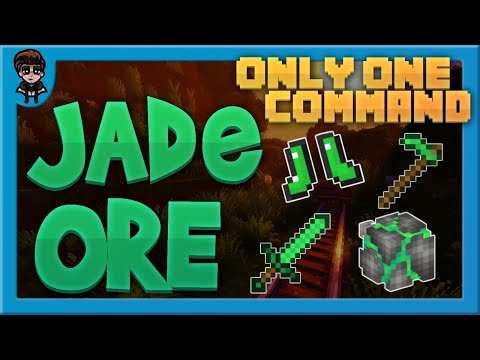 NOTE: If For Some Reason Your Still Using 1.10 There Is A Special Download For That Here: http://bit.ly/2gyho0l . Anyways Hello Everyone Today I Have Made Another Command Creation This One Is Really Cool! Probably My Second Favorite Of All my Commands! Anyway For More Information Watch The Video As It Explains Everything! I Hope You Enjoy And Feel Free To Make A Video On It :D ( If You Do Please Credit Me :P ) Cya Next Time! ~ Blue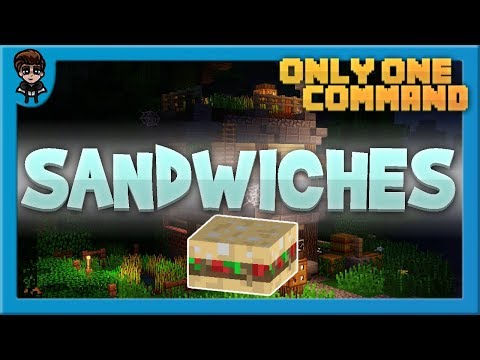 NOTE: This Command Says 1.11 What It Is However If You Go To My Website: http://bit.ly/2dFZvH2 There Is Also A 1.10 Version! Anyways This Adds Tones Of New Halloween Items That Can Be Crafted In The Halloween Crafter. Also There Are Pumpkin Crates The When Mined You Get A Random Item. Furthermore There Is A Halloween Creeper That Spawns Naturally In The Biomes With Podzol In ( Whatever They Are Called!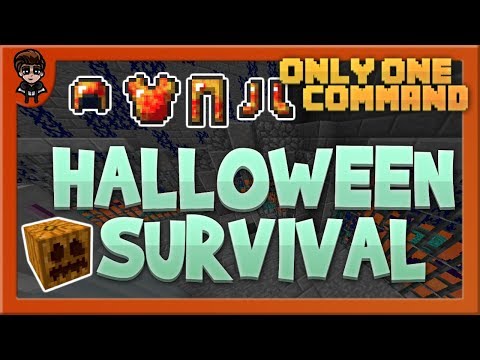 Welcome Back To Another Command. Today I Have Created Flamethrowers. Quickly Before I Say Anything Else The Command I Have Put On Here Is For 1.11 However If You Check Out My Website There Is Also A 1.10 Version. Find My Website You Watching That Video On YouTube And Going Into The Description And There Will Be My Website. Anyway Back To The Contents. To Make On Either Right Click The Sign On The Machine Or Craft One By Throwing A Magma Block And A Stick On The Ground. Then Right Click It To Use. It Has No Durability But It Uses Slimeballs As Ammo ( One Per Shot ) Eat Shot Shoots A Cool Effect In That Direction And Makes Fire Of Course! You Could Texture A Carrot On A Stick To A Flamethrower To Make It Look Better As The Flamethrower Looks Like A Carrot On A Stick. But Don't Worry Also With This Command It Only Works With The Flamethrower And Not Any Carrot On A Stick. Anyways I Hope You Enjoyed Have Fun With It! ~ Blue :)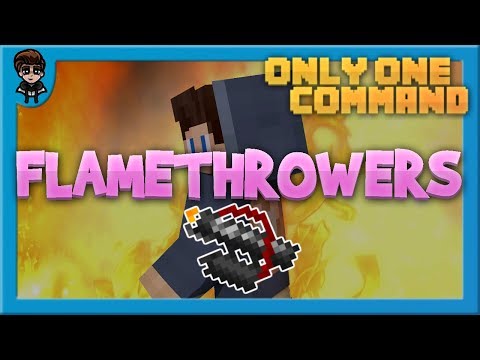 Hey Guys! Today I'm Back With Another Command! Today's Command Is My Boss Battle Competition Winner In One Command! The Winner As You Can See Is SkylerRU! I Have Made This Command For 1.11 But If You Click The Video To Take You To YouTube And Click The Link It's Description It Will Take You To My Website Where You Can Get It For 1.10 And 1.9 Too. He Is An Awesome Really Funny YouTuber And I Recommend You Check This And Him Out! For A Clear Explanation Watch The Video But Basically You Summon Him With By Throwing A Lemon On A Summoning Alter. Make A Summoning Alter By Placing A Dispenser Facing Up Surrounded By Emerald Blocks. Make A Lemon By Throwing A Golden Apple And A Melon Block On The Ground. Watch The Video For His Cool Ability's But Otherwise I Wont Spoil It For You! I Hope You Enjoyed Remember To Subscribe To My YouTube To Stay Updated On My Latest Commands And I Will See You Next Time, Byeeee! ~ Blue :)
Today Ive Made Arrow Effects. Watch The Video For Information But They Are Basically For People To Use On There Servers Or Just For Fun. They Are Cool Particles When You Shoot An Arrow. Also Now All Arrows De Spawn After About 10-15 Seconds To Prevent Lag And Because They Also Have Another Effect Just Before They De Spawn. There Are 20 Different Arrow Effects And You Can Pick Whatever One You Want From A Cool Book In Your Last Slot. You Can Also Have No Arrow Effects And Its All Multiplayer Supported! So Add It To Your Server Today! What Are You Waiting For! ~ Blue :)