Showing commands by
xSuckaxZKx
Channel: www.youtube.com/c/SuckaxZKx_onyoutube I mostly recreate mods into vanilla Minecraft (It's hard for me to come up with ideas) But I love my commands and I hope you all will love them to, BYE!!!
xSuckaxZKx's

experience level:

1
This is the new version of my Minecraft Comes Alive Command Mod Recreation. This adds in More NPC's 3 to Be exact NPC 1 Hellen. Hellen is a farmer with a good personality. From my experience, you have a better chance of getting a GOOD outcome in the Tell Joke option. NPC 2 George. George is a Knight. Fighting will be added in the next update. His outcome is a bit fair on the BAD outcome and the GOOD out come. NPC 0 Villager. Your Classic Minecraft NPC now doesn't automatically die when you spawn him. NPC 1 and 2 have an Item in there hand. Replace it with any thing other than your hand or armor/armour. BTW If there's any problems leave them in the description. Throw a stone hoe to Open Hellen's GUI. Throw a Iron Sword to open George's GUI. each GUI has 4 options. Option 1 Tell Joke. Tell Joke has two outcomes, BAD and GOOD. BAD will say, Heard Better. GOOD will say, *Laughs*. Option 2 Gift. Gift is different depending on the NPC you chose. Hellen takes Diamonds and George takes iron ingots. Option 3 Teleport to me. Teleport to me makes either Hellen or George to You Depending on which GUI your on, Hellen's or George's but they have to be within 4 blocks of you. This is NOT follow. Option 4 Chat. Chat is just a Side Project that will probably updated later.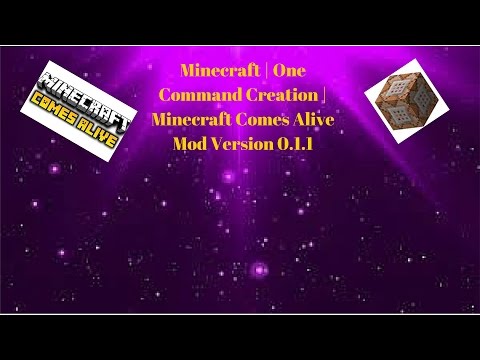 I love the Minecraft Comes Alive Mod, but I have trouble installing mods. For those with the same problem as me, here you go!!! Command Version: Beta 1.0.1, My Channel Link: www.youtube.com/c/SuckaxZKx_onyoutube
This Adds In An iPad From The iPad Mod, I was never aable to install the iPad Mod so I created it the best I could, and It's not really A One Command Creation, It's Just a written book given using the /give command. Hope You Enjoy, :) :P, Check Out My Channel, Suckax ZKx.
For Some Reason the Command Didin't Fully Put it self in so I've fixed it.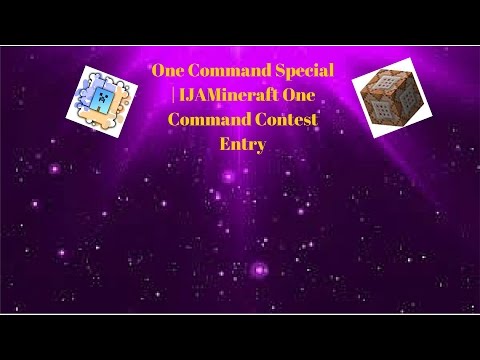 What Is Something That Some Parents Want, and Other Parents Don't? A CHILD!!! The Child Command Adds In A Child Which Is Created By Throwing a Snowball.